DEVTECH ADVANTAGE
DEVTECH ADVANTAGE DECEMBER 2015 NEWSLETTER
Posted on 12/1/2015 by Devtech

Devtech Advantage Newsletter - December 2015 - Edition 4
Posted by Devtech on 12-18-2015
Well, another year is almost in the books and we at devtech have a lot to be thankful for. First and foremost we are thankful for all of our loyal customers that have allowed us to grow with them. This year has been busy like all of them, but with the new location of devtech and the growth of the natural gas industry in Florida we are looking forward to an even busier 2016. So far this year some great things have happened, new employees, new customers, new product lines, new location and all of this has been wonderful and exciting. With that being said, the devtech family experienced a major loss on November 27th, and that is the passing of Jim Estilette. Jim Estilette was with Cameron for 35+ years, and was a dear friend to all of us here at devtech. This is a great loss to his family, but also to the natural gas industry as a whole. You would be hard pressed to find anyone with more valve knowledge than "Jimbo" had. Jim was a kind, happy, funny, and just an all-around wonderful man! He will be missed by so many, but never forgotten.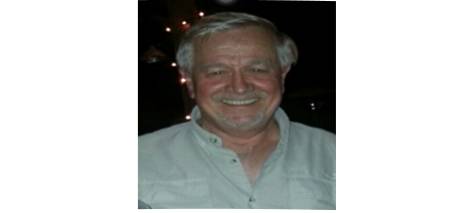 Jim "Jimbo" Estilette
In this edition of the Devtech Advantage Newsletter, we will take an in depth/behind the scenes look into the life of our President and Owner Charles Devlin. Along with this we will highlight Filterfab Manufacturing's new facility, and update everyone on the training opportunities we have coming up in 2016. We hope you enjoy this edition, and we will see you next year. Merry Christmas and Happy New Year!!
Sincerely,
John Paul Heston
Devtech Newsletter Editor
Central & South FL Sales Representative

---
Behind the Scenes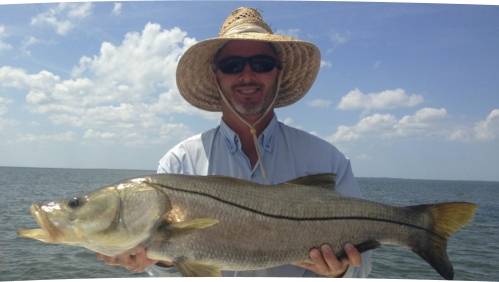 Charles Devlin Bio
Welcome back to the "Bio" section of the Devtech Advantage Newsletter. In this edition we will take a glimpse into the life of the President and Owner of devtech, Charles Devlin. Charles has been a mainstay in the natural gas industry for nearly 25 years. Many of you know who he is from his business side, but as with all of us there is a lot more to Charles than just business. Below I will give you a glimpse into Charles Devlin the businessman, father, uncle, godfather, philanthropist, fisherman, and the list can go on and on. I will not keep you in suspense any longer, I present to you the bio of Charles Devlin.
Charles Devlin was born on June 27th, 1969 in Decatur, GA to his parents Paul & Justine Devlin. At this point in his life he would have been the youngest of four children. Charles has two brothers (Chris & Tim), and two sisters (Michele & Helen), so as you can see he wasn't the youngest for long. In 1977 the Devlin's decided to move to Avon Park, and this is where Charles has been ever since. Charles graduated from Avon Park High School in 1987 where he was the quarterback of the football team and an outfielder and pitcher on the baseball team. During his four years at Avon Park High School, Charles's baseball team won two state championships. Directly after high school he attended South Florida Community College and after receiving his AA moved on to the University of South Florida. While at USF Charles obtained his B.S. in Business Management in 1991. Charles started working for his father's company the Avanti Company in 1992. Charles quickly caught on to what was needed to not only be a part of a successful company, but to also improve upon the framework that was in place. He started off as the Avanti Company's Central FL salesman and after his parents retirement took over as president until 2010. After deciding to break out on his own, Charles established devtech on January 1, 2011. With the formation of devtech and the company's focus solely on the natural gas industry, Charles has been very busy over the past five years growing and supporting his customers in this field.
Let's talk about Charles's family. Charles married his beautiful wife Stephanie in 1994. They have lived all 21 years of their marriage in Avon Park, while at the same time raising two children (Teresa & Paul). Teresa who is now 20 attends USF and is working on a Bio-Chemistry Degree, with future plans of becoming a doctor. Paul is 17, a senior at Avon Park High School, and plans on following in his family's footsteps and attending USF to earn a degree in mechanical engineering, and then return to Avon Park to join the devtech team. Charles also has several Godchildren, Justine Devlin, Charles Heston, Grace Sourini, and Amelia Heston. Along with having two brothers and two sisters there also comes 12 nieces and nephews, as well as 7 great nieces and nephews with two more on the way. As you can see and Charles has said many times before, he is blessed to have such a big and loving family.
Outside of business and family life, there are a lot of hobbies that Charles enjoys. For anyone that knows Charles, you would also know that fishing would be his favorite hobby of all. He also enjoys golfing, and spending time at sporting events with family and friends. His favorite sports teams are the USF Bulls, Miami Dolphins, Tampa Bay Rays, and the Miami Marlins. Charles is also very passionate about his Catholic faith and his parish, Our Lady of Grace Catholic Church. Another great passion is philanthropy. He is the co-founder of the Avon Park Champions Club (www.apchampionsclub.com) which is a non-profit organization that raises money for the youth of Avon Park. Charles is also a supporter of the AVID program (Advancement Via Individual Determination) at Avon Park High School. This organization is a college and career readiness program.
In conclusion, Charles believes that if you put God in the center of your life that everything else will fall into place. This is why devtech is written with a lower case "t" representing Christ. With all of this being said the end goal per Charles is to fully retire in Boca Grande, FL by 2030 after his kids graduate from College and the business is passed on to the next generation. In Charles's words, "We all need dreams!"


---
Devtech Training Update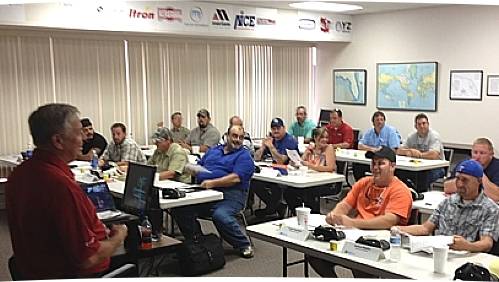 Training has and always will play in an important role in the natural gas industry. With this being a given, devtech has devoted extensive resources and time to making sure we do our part. We feel that one should never limit their challenges, but challenge their limits. The classes held at devtech are taught by people at the top of their industry, and bring years and years of experience directly to the attendees. With a mixture of classroom style learning and hands-on work it keeps our students engaged and more open to retaining what they are here to learn. In 2016 devtech will be holding at least four classes with more likely to follow. The first two classes are our Measurement & Regulator Schools. Measurement school will be held March 1st & 2nd, and regulator school will be held on March 3rd & 4th. Both of these schools are taught by Mr. Bob Bennett. Bob has 40+ years of experience in the gas industry, and is a great teacher with a lot of energy and love for this industry. Up next will be our valve school most likely in early April. We have had a lot of requests for this school, and for this reason have moved the valve school from its regular time of late summer/early fall to the spring time. This school is taught by Lee Graham, and if you haven't sat in on one of his classes you are truly missing out. Finally the fourth class that we are scheduling for this year is YZ odorizer school. This school will be held in the fall, and is taught by Mike Sanders. Mike is the Senior Technical Representative for YZ Systems, and boy does he know his odorizers. Between Mike and our Senior Service Tech Richard Prince, there will be so much knowledge in this classroom it will be hard to contain. We hope anyone and everyone who would like to attend our schools is able to join us for these great training opportunities. Please keep an eye on the training section of our website as we are always updating this when training opportunities are scheduled.
PS: If you come for nothing else remember there will always be steak night at Charles's!
---
New Company Update - FilterFab Manufacturing Corp.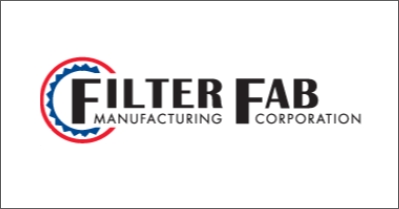 FilterFab Manufacturing Corp.
Devtech is proud to feature in this edition of the Devtech Advantage Newsletter, Filterfab Manufacturing. Filterfab and devtech have been working together for 20+ years, and Filterfab has been building natural gas filters for 30+ years. Filterfab gears all of their filter designs specifically to the natural gas industry, and with this have impressive lead times and are extremely cost competitive while still supplying a quality filtration product. Filterfab manufactures dry gas filters, coalescing filters, filter/separators, and strainers. All of these items are available from 2" thru 12" connection sizes, and up to ANSI 600 pressure ratings.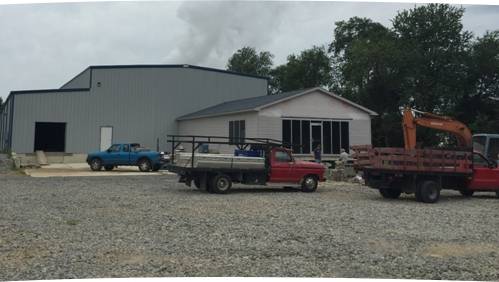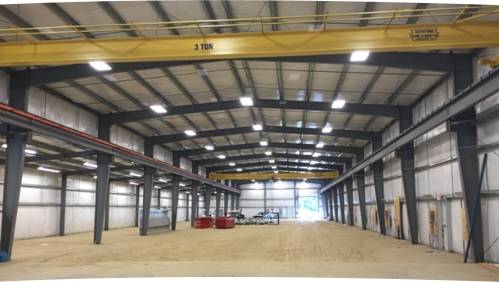 Recently I had the opportunity to visit Filterfab and meet their owner Mr. Ed Peglow. Ed and I had a great visit, and also a tour of their brand new facility. While the facility was still under construction, it was easy to see how impressive of a facility Ed is putting together. Just to give you an idea, there will be 23,500 sq ft of manufacturing space, 2,850 sq ft of office space, six welding stations with plans for 9 in total, two overhead cranes (10 ton & 3 ton), and six acres of industrial property. With this move, Filterfab will also be re-establishing their ASME U & UM code stamps to be able to handle all code orders in house. This is quite an investment Ed is putting into his business, but also into his customers. As you can see, all of our partners as well as devtech are investing into the future of the natural gas industry. Filterfab's new facility is accredited to the great job they have done throughout the years providing "the highest quality at the lowest prices."