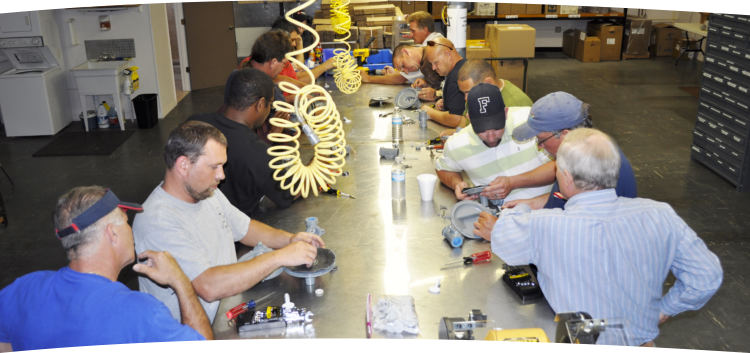 TRAINING
2020 Schedule
---
Gas Measurement School: February 18-19, 2020 - Devtech's Jim Estilette Training Center
This is a 2 day course focusing on the fundamentals of gas measurement. Topics include the function and handling of gas meters, sizing, pressure limits and capacities, pressure and temperature calculations, and explanation of error caused by measurement loss.
» Click here for a registration form (Word format)
---
Gas Regulator School: February 20-21, 2020 - Devtech's Jim Estilette Training Center
This is a 2 day course concentrating on gas regulators. Topics include the function, construction, operation, capacities, and sizing of gas regulators as well as pertinent DOT and PSC regulations. It is suggested that students attend our Gas Measurement School prior to enrolling in this course.
» Click here for a registration form (Word format)


Please choose from the following categories: