DEVTECH ADVANTAGE
DEVTECH ADVANTAGE MAY 2016 NEWSLETTER
Posted on 5/1/2016 by Devtech

Devtech Advantage Newsletter - May 2016 - Edition 5
Posted by Devtech on 05-02-2016
2016 is here and so far it has been an exciting year. The housing market has picked up, houses are being built, pipe going in the ground, and the gas keeps flowing. It is a little depressing, as well as exciting when a new year begins. On one hand all of the hard work you put in last year is wiped clean, but on the other hand you have a clean slate to work with and new exciting opportunities ready to be made a reality. For this reason and especially in this business, you have to always be on your toes. Whether it is new regulations, new products, new employees, there is always a learning experience just around the corner. My learning experience just happened in the form of my family's fourth child. John Preston Heston was born February 23, 2016. He was 8lbs 1oz and 21 1/4" long. From my family to yours, thank you so much for all of your kind words during this exciting time in my family's life.
Sincerely,
John Paul Heston
Devtech Newsletter Editor
Central & South FL Sales Representative

---
Behind the Scenes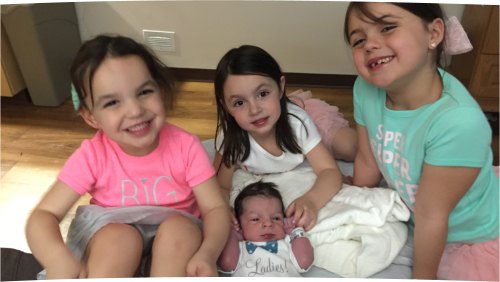 John Paul Heston's growing family
John Paul Heston Bio
Welcome back to the "Bio" section of the Devtech Advantage Newsletter. In this edition we will take a look into my family, growing up in small town Avon Park and the joys of being a part of a large family. I have a lot to be thankful for and the thing I am most thankful for is FAMILY! You will see why shortly, and I hope you enjoy a quick look into who I am outside of Devtech.
John Paul Heston was born May 27th, 1983 to my wonderful parents Terry and Michelle Heston. I was born in Avon Park, and at this point in time was the first and of course only grandchild. For this reason I am still everybody's favorite (at least that is what I like to think). Now I am one of eleven grandchildren and nine great grandchildren. I have one brother Charles (30), and a sister Mary Rose (27). While growing up in Avon Park I had the honor of living on the same street and lake as almost all of my family. Now I know a lot of people may not look at this as an honor, but it was and is a truly special way to live. Also on our street was a lot of family friends. At one point when I was 13 years old there were 35 kids on our street under the age of 13. We had enough kids for a full baseball game, benchwarmers, and cheerleaders. Now doesn't that sound like a great way to grow up!
I attended Avon Park High School and graduated in 2001. During my four years of high school I played varsity baseball and in my senior year was named Highlands County Player of the Year. This was quite an honor and also helped me in my next step which was to play baseball in college for South Florida Community College. I played one year of college baseball when I decided that it was time to move on from baseball and head off to a four year university. I attended Florida State University for one year and finished my bachelor's degree at Barry University in 2006. After graduating from Barry I tried out a couple of different jobs, but none of those were for me. In December of 2007 I was offered the opportunity to work for the company my Grandfather founded and my uncles were owners of then, the Avanti Company. I started out testing water meters in the field and did this for about one year. Then I was moved to inside sales for around one year before being moved to outside sales, which is the position I hold today with Devtech.
In 2009 my life was changed forever! I married my beautiful wife Sara, and had my first daughter Sophia all in the same year. Over the next 7 years of marriage, Sara and I now have 3 daughters (Sophia 6, Amelia 5, Olivia 3) and one son (Preston 7 weeks). Sara and I live for our children as they are truly a blessing and a joy!! Yes, it can be hectic at times but with my wife being the best mother our kids can ask for and the great support system we have within our family, I couldn't ask for anything else in this world.
Currently between dance, soccer, a newborn, and life in general there isn't much time for hobbies. I do enjoy fishing and golf and maybe one day will be able to actually do one of those things. I do enjoy a date with my wife once every three months (or every other three months), as well as playing dress up every chance I get. With all of this being said, I am truly blessed with such a great family and thank you so much for taking the time to read a little bit about my life.


---
Up to Speed...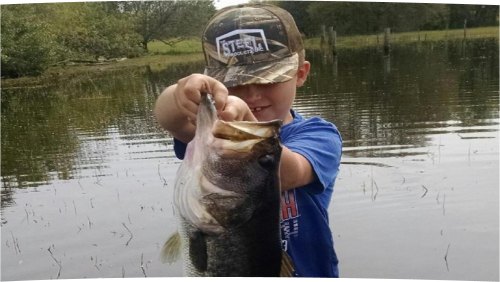 Doug Lemler's son Joshua and his 7lb bass!
This portion of the Devtech Advantage Newsletter is just what the title says, we are going to keep you up to speed on some of the updates we have for the coming year. These updates will include training, the new building, and some fun things.
First off, is the training update. This year, our first three classes have been amazing. We had 30+ attendees for both our Measurement & Regulator school, and 25+ attendees in our valve and actuator school. Both of the classes came with great reviews from the attendees and we would like to thank everyone that attended as well as the instructors. These classes take a lot of planning and travel from many people, so we strive to offer the most informative classes available. Currently we have only one more school scheduled for this year and that is the YZ Odorizer School which is scheduled for August 23-24th. This is sure to change and I am quite certain additional schools will be added. We are also open to suggestions for schools. If there is enough interest in any type of natural gas education we would be more than happy to host training at our facility.
Devtech's new location is coming along great! The whole devtech crew as well as the contractors have been hard at work getting ready for our move later this year. The new state of the art training facility is being built out now, and it is impressive. On top of this build out there is painting, new flooring, energy efficient lighting, etc... going on everywhere. We are excited to be in our new building, but we still have quite a bit more work to do. I will have some pictures in the June edition that will really show the progress we are making.
Finally the fun note. The newest member of the devtech team Doug Lemler and his son went out fishing a couple of weeks ago, and Doug's son Joshua landed this monster 7lb bass. Congrats on the nice fish!
---
New Product Line - Bascom-Turner Instruments, Inc.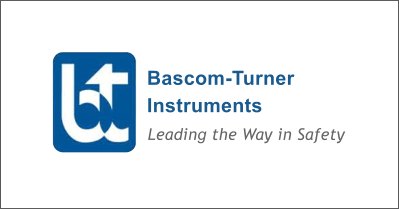 Devtech is proud to announce the representation of Bascom-Turner CGI equipment. For more than two decades Bascom-Turner has manufactured accurate and rugged gas detectors for the natural gas and industrial industries. Bascom-Turner's first detectors were designed in collaboration with the Gas Research Institute, and since their inception have been a leader in the industry. They were the first to offer a multigas detector specifically designed for gas utilities, the first with power modulated sensors, and the first with a network compatible calibration station. They are the only company offering automatic, in place, surface cleaning of catalytic sensors and the only company to extend catalytic sensors' sensitivity to parts per million. As you can see Bascom-Turner is quite innovative in the industry, and this coupled with their years of experience is what makes them a great fit for devtech and Florida.
One thing that really stands out for us is Bascom-Turner's commitment to their customers. When you call devtech or when you call Bascom-Turner, one thing you will always get is a real person on the line. This also goes hand in hand with their amazing customer service department. When repairs are necessary they have set processes in place to make all repairs within a 48 hour period. That is quite a guarantee they have made to their customers.
Bascom-Turner is an American Made product which is manufactured at their 40,000 sq ft facility in Norwood, Massachusetts. Among the products offered from this facility are the Gas Ranger, Gas Explorer, and the Gas Rover. The Gas Ranger is your "construction" leak detector. This unit is extremely rugged, lightweight, and has 50 PPM resolution. The Gas Explorer is your customer service CGI. This unit like all Bascom-Turner products is rugged, intrinsically safe, and has 20 PPM resolution. The Gas Rover is what we like to call the most versatile gas detector on the market. This unit has 1 PPM resolution, 4 distinct operation modes which are, survey, truck survey, monitor and bar hole. These are just a few features of this great tool. All of these tools come with a three year warranty, and a great team behind these products. For more information please contact devtech, or please visit www.bascomturner.com.