DEVTECH ADVANTAGE
DEVTECH ADVANTAGE OCTOBER 2015 NEWSLETTER
Posted on 10/1/2015 by Devtech

Devtech Advantage Newsletter - October 2015
Posted by Devtech on 10-22-2015
Welcome back to our 3rd edition of the Devtech Advantage Newsletter. This is an exciting newsletter for a number of reasons. In this edition you will get to meet a new and exciting addition to the devtech family, Mr. Doug Lemler. Along with this there is a new addition to devtech's product offerings, and we are moving into a bigger building to be able to better facilitate our customer's needs.
I am also going to take this time to ask for your input. As I said in edition 1 we would love to highlight some of the companies that we deal with in our newsletter. Anything is welcome that you would like to share, and I look forward to your submissions. We hope you have a nice rest of the year, and we will see you again in December with the 4th and final edition of the Devtech Advantage Newsletter for 2015.
Sincerely,
John Paul Heston
Devtech Newsletter Editor
Central & South FL Sales Representative

---
Behind the Scenes - Up Close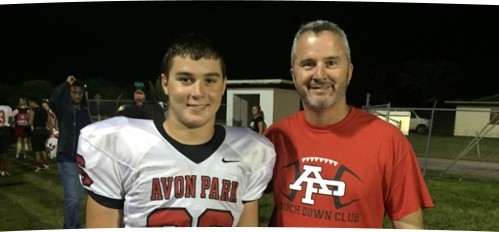 Paul Devlin and Charles Devlin
Charles's son Paul Devlin is a member of the Avon Park High School football team, which ended up 9-1 in the regular season and will host a state playoff game Friday, Nov. 13th. Paul plays left guard and is the Red Devils long snapper. Paul is a senior at Avon Park High School and plans on attending USF to become a Mechanical Engineer. Congrats on the great year so far, and keep up the hard work!


---
Behind the Scenes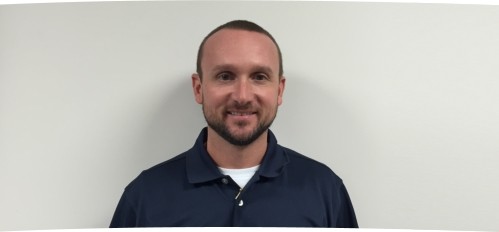 Doug Lemler
Doug Lemler Bio
Devtech is very pleased to announce the addition of Doug Lemler to its experienced team. Doug will serve as the company's operations manager following several months of training in both inside sales and technical services. Doug is a native of Avon Park and graduated from the University of South Florida (Go Bulls!) in 2002 with a B.S. degree in Electrical Engineering. He worked for both IBM and Globalstar (satellite communications) for the past 17 years thus brings a great deal of technical experience to devtech. Doug is married and has two children, is very active in his church and community, and yes, he enjoys fishing (company requirement!). Please join us in welcoming Doug to the gas industry. His email address is dlemler@devtechsales.com.


---
Future Home of Devtech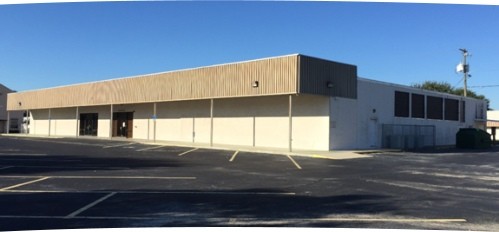 Devtech is moving, but not all that far. The devtech team is excited about the upcoming move into our new building (across the parking lot). We have outgrown our current 6,000 square foot facility and will be moving into a new office/training/warehouse space of 16,000 square feet. This is a great opportunity for us to expand our resources and to take advantage of opportunities within the industry. With this move we will have expanded office space, a larger and modern training center, as well as a much larger warehouse to fulfill our customers ever growing needs. At devtech we feel like with this upgrade in facilities we are doing our part in investing in the Florida natural gas industry. The support, training, and product availability we will be able to provide with our new facility will be noticed throughout the state. The current plan is to be moved in by the Fall of 2016. This will give us plenty of time for the renovations to be complete and we make the move without missing a beat. Updates on the progression of our new home will keep coming, so be on the lookout. We thank all of you for your support throughout the years and for allowing us the opportunity to expand with you in this industry.
---
New Company Update - Big Elk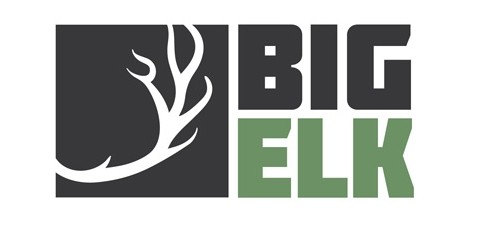 Devtech is proud to announce that we will be representing Big Elk Energy Systems (www.bigelk.com) for all of your pipeline fabrication needs. Big Elk is a Tulsa-based pipeline equipment manufacturing company specializing in the engineering, design, and fabrication of measurement systems and integrity equipment to customer specifications. This includes metering skids, flow control & regulator skids, EFM/GC buildings with full I&E integration, valve switching skids, pig launchers and Receivers, automated sphere launchers, and fuel gas skids.
Big Elk was founded by Geoff Hager in 2014. Big Elk is the surname the 19th century Osage leader gave to his descendants, but has since been lost as the family's last name. In 2014, Chief Big Elk's great-great-great grandson Geoff Hager brought the family name back in a different way, Big Elk Energy Systems (Big Elk is also a Certified Native American Owned Company). With this strong name, Geoff has started a company that within one year has already been chosen as a preferred supplier by Energy Transfer Equity for one of the largest pipeline projects in North America the Rover Pipeline Project. The Rover Pipeline is designed to transport 3.25 billion cubic feet per day of natural gas through approximately 710 miles of 24", 30", 36", and 42" pipeline. This magnitude of a project is all being handled out of Big Elk's 140,000 square foot manufacturing facility which is situated on 12 acres. The shells of the four buildings were already in place, but the company has made more than $7 million in capital investments to the site. The largest project was the $1.6 million that went into their state of the art paint facility. In addition to a 70' x 25' x 20' blast room, the 18,480 square foot paint facility also contains two paint rooms of the same size. Two paint rooms allow for a quicker and more efficient paint process. Additional paint rooms and curing sets allow for 3-4 coats of paint to be applied and completely dried within a 24 hour period.
None of this could be accomplished without the team that Geoff has surrounded himself with. The core group that came together to start Big Elk have decades of experience in the oil and gas pipeline equipment industry and decades of strong relationships. Much like devtech's slogan, "Proven Technologies/Proven Team", Big Elk's motto is "Strong Team/Strong Partner." Through expert project management, rigorous quality assurance, and the help of a strong team, devtech and Big Elk are here to support all of your pipeline fabrication needs.